About us
We support
the development of the organization
We support the adaptation of individuals and organizations to
dynamically progressing economic and social changes locally and
globally.
We always approach our tasks professionally. We take care of our
own and our clients' continuous development. We implement the
projects entrusted to us efficiently and professionally.
OUR SERVICES
We comprehensively support ...
We effectively recruit valuable employees, and thus we save our clients' time and money.
Thanks to the methods we use, we take into account the needs of both employers and employees in the course of training.
We run innovative national and transnational projects that promote the exchange of knowledge and good practices.
50
International partners

160
mln zł
Total value of projects

We offer assistance in obtaining funding for training.
WORK IS PASSION
We have over 11 years of experience.
During this time, we have developed our mission and vision, and guided by our  values, we have built partnerships based on mutual trust.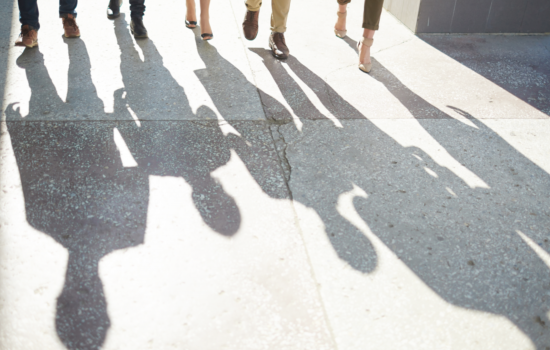 We provide professional and effective solutions in the field of education and development, necessary to build healthy
organizations as well as personal and professional competences of
our clients.
We support the adaptation of individuals and organizations to
dynamically progressing economic and social changes locally and globally.
PROFESSIONALISM We always approach our work professionally.
DEVELOPMENT We care for the continuous development of our
own and our clients.
EFFECTIVENESS We implement the projects entrusted to us
efficiently and responsibly.
FENIX PET Sp. z o.o. Sp.k. would like to thank Grupa Profesja for professional training for employees of our company. The trainers showed great knowledge, openness and innovation in given subject areas. The trainings were conducted in the form of a workshop, where exercises accounted for 80% of the time. Each training project always started with specifying the goals, i.e. the effects that the company wants to achieve and setting the indicators on which it will be easy to assess whether these goals have been achieved during the implementation. We also received reliable support in the preparation and settlement of an application for co-financing of development services, for which we would like to thank the company's employee. Our employees assessed the training at a very high level, and they immediately implemented the acquired knowledge into their daily work. We recommend the training company Grupa Profesja, counting on further cooperation.
The company Grupa Profesja organized a training course for our employees in "Planning and management" and "Team management" on April 28-29, 2021. The training was preceded by a thorough needs analysis, as well as getting to know the expectations and specificity of the workplaces of the training participants, which made it possible to adjust the training program. The trainer was perfectly prepared in terms of content and created a nice atmosphere during the training days. Noteworthy is the contact with an employee of the training company Grupa Profesja, who was helpful in the area of administrative and organizational support at every stage of the training. We recommend the training company Grupa Profesja. We confirm the willingness to continue cooperation.



Effective professional development of employees is a very responsible task for every management board of a company operating in the technical industry, so to conduct the "Facebook in business. Instagram in business. Employer brand ", we chose the training company Grupa Profesja. The training allowed for a broader look at issues related to the sale of products and building the KTB brand in social media. Thanks to this training, our employees not only organized their knowledge of social media in business, but also learned a lot: "… I got a lot of new information about creating engaging content, crisis communication management, creating offline materials that I had no idea about before." We are satisfied with the cooperation with the Profesja Group and recommend the services to companies looking for professionally conducted training courses.
Grupa Profesja organized a training "Facebook in business. Instagram in business. Employer's Brand". From the beginning of cooperation, Grupa Profesja has proved to be a reliable and substantive partner. The combination of extensive business experience with the knowledge provided during the meeting gave invaluable benefits for the smooth functioning of our company. The trainer provided us with professional knowledge on, inter alia, building the image of your own company in social media, how to focus the attention of customers, how to maintain virtual relationships with them, how to gain interest in the company's product and services, how to choose the right advertising strategy for your business. The transferred knowledge contributed to acquiring new customers and increasing the sales of our products. I recommend Grupa Profesja company as a professional supplier of training and development solutions.
Hiro sp.z o.o. would like to thank the company Grupa Profesja sp.z o.o. for organizing the training "Sales and customer service in today's reality, combined with knowledge about appropriate communication, motivation and coping with stress" on 15 -19 February 2021. It was carefully prepared thanks to excellent communication with the company's office. Client's needs, flexibility and partnership cooperation guaranteed a high level of content and organization training. Our employees received many valuable tips and solutions to problems that are useful in their daily work. With full responsibility I can recommend Grupa Profesja Sp. z oo as a competent and responsible partner in the field of organization and training for employees. We will certainly continue our cooperation with the company.
It is with great pleasure that I would like to thank the team of Grupa Profesja Sp z o.o., especially the consultants and trainers for conducting trainings at Ecommerceconnections Sp. z o.o.
We received professional and reliable support in the field of information and recruitment for co-financing for training. Profesja Group employees demonstrated above-average interpersonal skills, knowledge and experience, and above all, commitment at every stage of cooperation. The level of training was highly appreciated by our employees.
I recommend the Profesja Group as a reliable training company.
The company has fulfilled all its obligations impeccably. The trainer showed extensive substantive knowledge and a practical approach to the presented issues. During the training, the emphasis was primarily on raising the level of competences of career counselors by conducting classes using activating methods. The training was conducted in an atmosphere conducive to acquiring knowledge, as evidenced by positive feedback from the training participants. We recommend Grupa Profesja Sp. z o. o. as a professional and reliable training company.
Consultants providing development services demonstrated high interpersonal qualifications, and they performed the entrusted tasks scrupulously and on time. High substantive and practical knowledge of the trainers, as well as their business experience, such as the ability to provide information and reliable implementation of the program, should be distinguished. Experts were open and ready to explain problems and doubts, and the discussed content was communicated in an accessible and understandable way.
Noteworthy is the high level of customer orientation, care for the implementation of training in accordance with the adopted plan, as well as the full commitment and professionalism of the Profesja Group Consultants who support us.
fris


Firma z zasadami


TGLS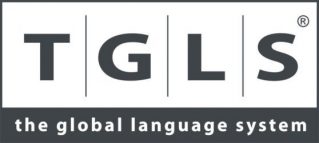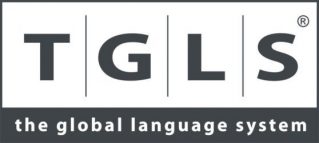 Client 06


Client 05
Home